At the border of science and art, poetry and the microcosm of nature, we have built our research laboratory. From the past to the future and retour, we collect what can be stamped couriositas, mystical and futuristic.
It is clear that we have a liking for the apparatus instrumentalis and its output. Mechanical inventions help us to remember the ideas crossing the mind.
Read about our focus 2011 and our current projects.
Contact:
contact [at] fleurcerebrale [dot] com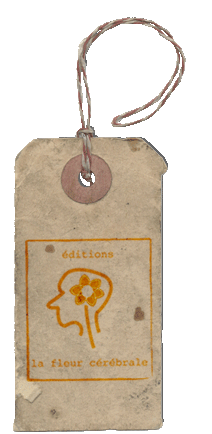 History
Fleur cérébrale was created back in 2004 by Hubertus Müller to emphasize on a more poetical perspective of the global design process. But its roots go back in the eighties then under the name of Rumpel & Co and Schobess Design. Early graphical output was generated with a hp flatbed pen plotter driven by a basic interpreter (hp-85 personal computer).
Location
Our office and workspace is situated in the highly dynamic Rhone-Alpes region crossing frontieres of France and Switzerland, between Lausanne and Lyon.
Stay tuned
to get news about our proceedings, you can leave your email confidently with us: