the newsroom. do you feel the smell of ink, paper and oil… fresh from the press.
to get subscribed to our news please follow the link : about : on your right.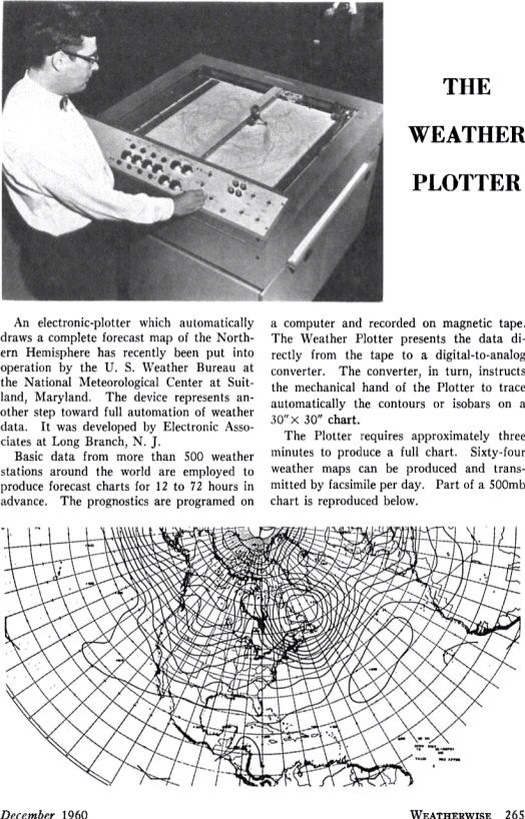 Weatherwise, Vol. 13, Iss. 6, 1960
In the search of how to create our future newsletter / magazine, we stumbled upon an interesting exhibition, Aspen – the multimedia magazine in a box, at the contemporary art museum, macba, in Barcelona.  The following text is from the exposition:
The editor Phyllis Johnson, who used to spend her winters in Aspen, Colorado, understood that the great spirit of experimentation that defined the art scene in the sixties demanded a new form of presentation. This is how ASPEN. The Multimedia Magazine in a Box was born in 1964. It was the first ever threedimensional magazine. Subscribers received a box containing material for reading, listening, smelling, observing… John Cage, Merce Cunningham, Marcel Duchamp, Yoko Ono, Robert Rauschenberg, The Velvet Underground and Andy Warhol, among others, collaborated in the project until its demise in 1971. Following the tradition of Marcel Duchamp's boTteen-valise, or 'portable museum', ASPEN is considered a masterpiece of experimental art and institutional critique.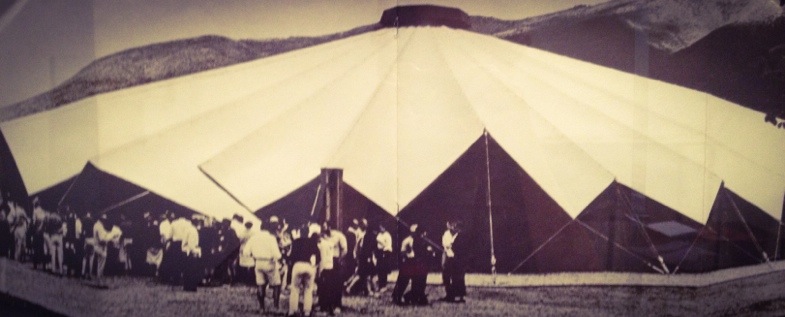 According to our lurc project, material preparations need to be taken seriously. So we started to develop an application to tag locations. We are investigating mobile psychogeography by use of a gps assisted portable computer device which might be a very simple and still powerful tool. We will call it field recording of psychogeographic structures. Technology involved:
1) GPS capable device

2) programming language

3) network connection (wireless)

4) Pen plotter for output controlled by networked computer
The setup is quite straight forward but needs our own developed software. We situate our approach in the continuity of cybernetic and movements like situationist international.
We are glad to announce that we selfpuplished Tristan, this month on LULU. So we may announce that progress has been achieved.
Have a look. Or get it on Amazon (de, com, fr, es, etc.)
You want details? We have:
ISBN9781291279627CopyrightHubertus Müller (Standard Copyright License)EditionFirst EditionPublisherédition fleur cérébralePublishedJanuary 8, 2013LanguageEnglishPages40BindingPerfect-bound PaperbackInterior InkBlack & whiteWeight0.17 lbs.Dimensions (inches)4.25 wide x 6.88 tall
So the projection is over, we thank Karin and Ben (and Apollinaire and Tache) @ rodeo12 for this great event. We enjoyed the installation, the atelier and the great visitors with their very interesting commentaries.
The two films were originally accompanied by narration. The installation was without any projected text, but the following text was available in the atelier for the potential visitor:
text 1 (unter) il y a 2000 ans le cheval de ce temps il cherche un moyen pour se battre contre les véhicules d'une force plusieurs fois plus grand que lui 10h du matin le cheval ne trouve pas de chemin libre pour lui. les rues des grandes villes n'ont de place que pour des autres 10 mètres sous terre les hommes de ce temps semblent quelquefois à ce cheval de l'autre temps et ils prennent la fuite 10 mètres sous terre 2 minutes de metro le cheval qui sait descendre de son monde comme le chevalier descend du dos du cheval… il arrive de retrouver sa vie sous terre. text 2 (über) trams alone find its place in cologne streets in the town the tram goes them down people in a hurry find a quiet place in here time is slowly passing along to speed up later on get in, get out on this train to see the old, the new, side by side it's the story of life you watch until the end and back
a video installation, projected at rodeo12.
when? 15 of march 2012.
where? Geneva, Switzerland
read more about rodeo12:
Rodeo12
vitrine-appartement
12, rue de la Coulouvrenière
1204 Genève
Pour voir l'installation: 3e étage de la rue de la Coulouvrenière 11 (L'Usine)
De la tombée de la nuit à 23 heures durant les Nuits des Bains Tél. 078 77 00 167
www.rodeo12.ch
cowboy@rodeo12.ch
My affection to the plotting device goes back to the 1980s, when I – still a child- discovered the pen plotter of my father. I think now that this experience was the key for my love to graphic design. A pen writing and drawing on a paper, controlled by a computer (hp 85 in my case). The finesse of  a laser printer was still unknown to me, and I think it would not have mattered. Nothing compares to the sound, the hectic activity and analog output of a plotter. True vector graphics!
This first, so called flatbed plotter, had the charme of a x-y plotting arm, moving in both directions. And the paper was kept in place by electrostatics. What a genius.  Later to now, I used and still use a newer hp carousel plotter, the color pro, still with pens, quite hackable and usable with a modern operating system (macintosh in my case).
There are a lot of choices. Output is not as easy as with a laser printer. New graphic or programming software cannot output directly to this machine but needs some treatment. It is more a print maker algorithm than an instant experience, but never mind.
Actually we try to go back to plotter art, not so common anymore but in combination of modern programming languages (processing etc) the possibilities are very large-spectrum.
Hopefully we will have a few projects to be published in 2012 – listen to the noise!
So who are our clients?
You, if you want.
Actually, all depends on the discipline. If you are looking for prints and plottings, you can find and buy some fine art and publications at our store (not yet open). For the butcher who wants to offer himself a new website, we can arrange this (have an example here). For the scientist we can help to visualize your data (have an idea of our work here).
For pricing and timing, you need to contact us. Ready for a match together?